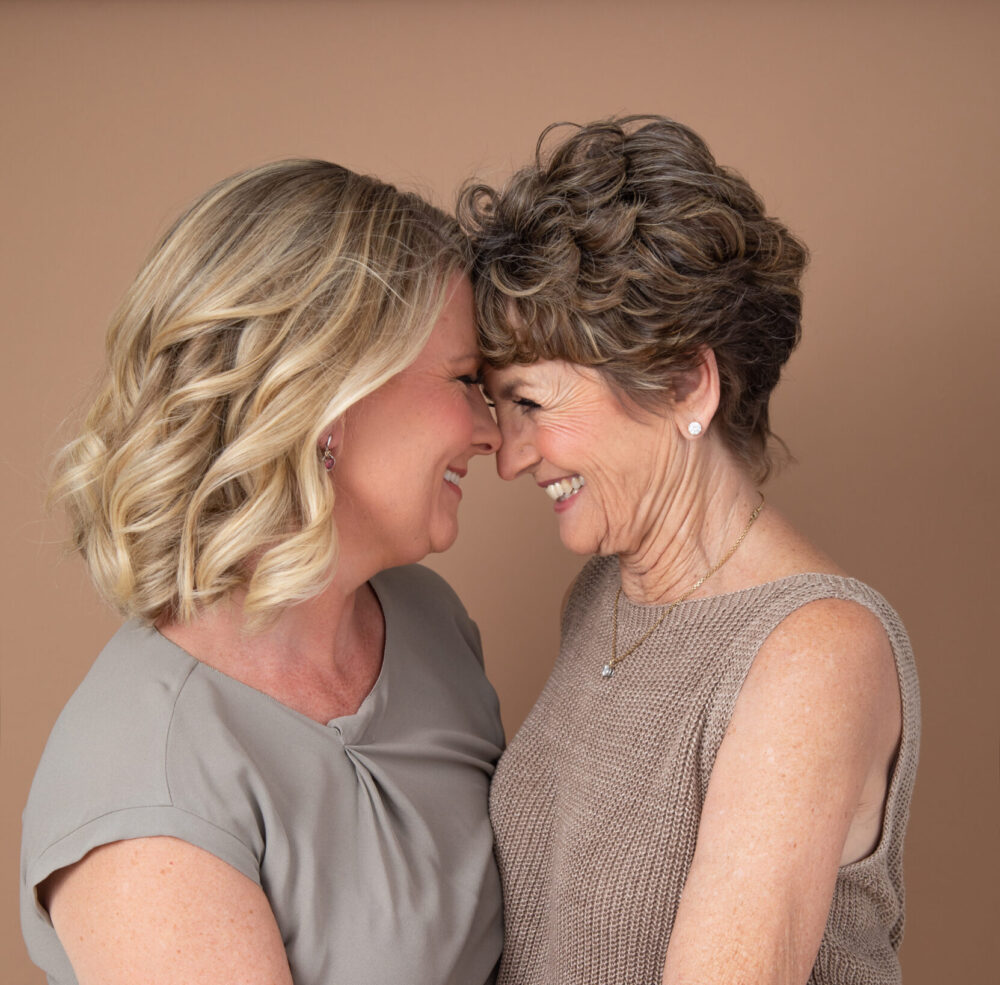 Mother's Day 2021 — In many ways, it feels like the worst is behind us, but we've been through so much, we check ourselves many times throughout each day. When the phone rings, we wonder if it's another one of those calls. One of the ones that changes our lives forever.
Mom, we've walked through some trials from last May to this one. That is for sure. Everyone in the world is walking with us through Covid. We were blessed to remain healthy, even though I contracted it on Thanksgiving and forced you to spend the first Thanksgiving in the history of your life ALONE in quarantine. You were mad. At me, at Covid, I don't know, but we got through it, didn't we?
We've weathered some storms, you and I. First, with the loss of Grandma, that we expected and understood. Still the grief took us all by surprise. And Dad, his passing struck us down light lightning would take you, without warning, right out of the sky. That afternoon he was with us, that night, he was gone. It's still difficult to get used to.
Then came the selling of cars, boats and houses. Material things that seem like only objects until you get ready to sign the papers and worry that by signing your name, you're signing away every wonderful memory you've shared in that thing, on that thing and with that person.
We made it through all that. We remained together, even though our stress and our circumstances threatened to tear us apart. You refused and so did I, to allow life to pressure us into becoming distant.
And because we refused, we are closer now, new bonds forged out of new respect. I've learned new things about you, and how you show your vulnerability, how you're not afraid to cry, or break down or give up, if only for a moment. But you always take your moment and then you take a breath, you come back stronger, smarter, and somehow, always younger looking.
I'm worried that by Mother's Day 2030, you're going to look younger than me, but whatever. I will hold my head up high and say, "That's my Mom."
I don't know why our lives have looked the way they've looked for the past 3 years. It's been a mess. I like to believe that we are on the verge of something great. Something truly amazing in God's plan, and that's why the enemy loves to toy with us so.
But the truth is, there doesn't have to be a reason for this pain. We live in a world full of sin, and the pain continually reminds us that this world is not, nor will it ever be our home. We were not supposed to be comfortable in it.
And the thing I am most proud of, when I look at you, dear Mother, is that through all this mess that has been our lives for the past 3 years, you've grown more and more into a soul that no longer fits in this world. Like your Mother before you, you've become a unique spirit that is so deeply connected with the Light, that darkness and things of darkness no longer are compatible with you.
You do not fit in this world. You stand out. You are now officially "odd." Just like Grandma Fain. Just like my husband, Mike. Like Mary, Martha and Ruth. Like Jesus.
You are no longer part of the crowd, unless that crowd is the small one gathering to worship the King.
This is the accomplishment of which I am the proudest.
Because I know someday, when I get to Heaven, you'll be standing there with the list of other people who became different, who stopped fitting in and started following Jesus.
That is the best gift you could ever give me. My children will thank you when they arrive in Heaven, too, for the example that you set for them. That it is NEVER too late, or too soon, to commit your life to Christ.
I don't know what things I did to deserve a Mother as beautiful, faithful, spirited, stubborn, funny, classy, timeless, and intelligent as you. But I thank God every day for you, even on the days that you drive me crazy, and I have to say, "I love you Mommy," through a clenched jaw.
In church today, Pastor Aaron mentioned one of my favorite verses. When the angel of the Lord comes to Mary and tells her she's been chosen to be the Mother of the King, the scripture says Mary, 'kept all these things in her heart.'
I know I am not a Bible scholar, but I've always treasured this verse. Because as a mother, I know that we are blessed to be connected to something that is not part of this world. When we create a life inside of ourselves, we are bound to that soul in a way no other person in the world will ever be. There are things in this world that simply have no explanation, and this tie of ourselves to the souls of our children is one of those things. There are no words that can describe these things, but every mother knows it. We see it in the eyes of a young woman who has just given birth. We see it even in the eyes of women who lose their babies, and other women who suffer after having chosen abortion.
The tying of a mother's heart to the heart of a child is something that cannot be put into words because our thoughts are not God's thoughts, so our words can never do His great plan justice.
But I suspect that Mary, having her soul forever tied in some supernatural way to her son's, knew or felt something different in that connection when the angel told her who was growing in her belly. She had no idea what great and terrible things were to come, but she kept these things in her heart and pondered them, like I do today.
I may never come to a human understanding of the plans God has for me, but I have come to appreciate His perfect placement of YOU in my life as my Mother. You were selected from all the many women in the world, in all the different nations, families, and households. You were perfectly suited for me, and for the children that I would eventually call my own.
And the intricacy of planning and orchestration that it took by the creator of the universe to perfectly arrange this for me leaves me in awe and wonder.
And I keep that in my heart and ponder the amazing and wonderful nature of God.
I love you, Mom. Happy Mother's Day!