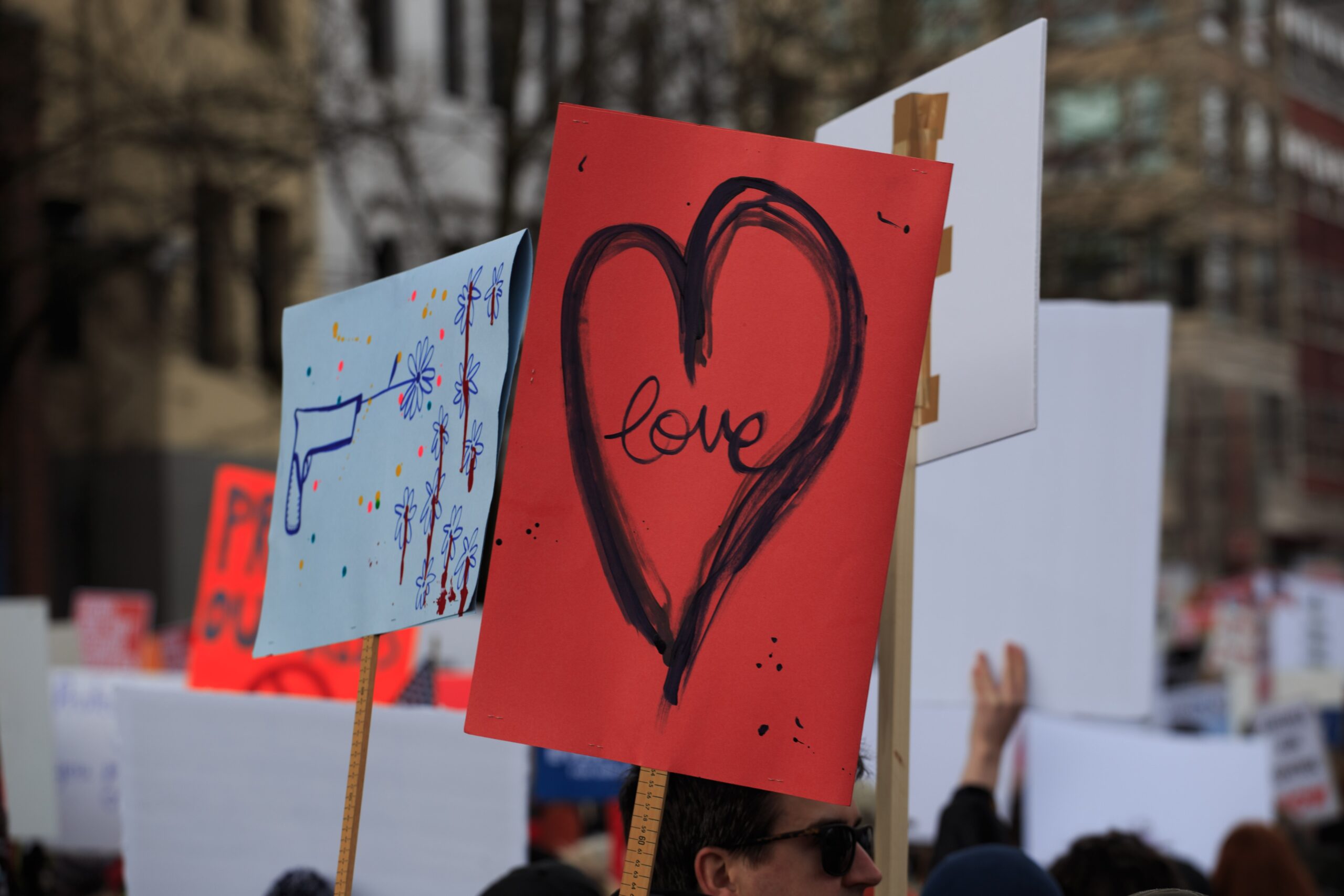 I am a woman with an abortion story.
When I say that I have an abortion story, I do not simply mean that I have a history that includes the devastating choice of abortion, but also that I have written an abortion story. Ninety thousand words. In a book.
Being open about my experience, sharing it with the public, and anyone who will listen has opened me up to a world of scrutiny and criticism that I could never have imagined.
My Facebook feed has become a polarizing wall of opinions from one end of the spectrum to the other. My friends and relatives group together on opposing sides to debate the issue of the day.
I find myself wondering what God is calling me to do? Should I take a stand against abortion? Should I make a statement for or against the current Supreme Court Justice nominee? I wonder how to respond the people who are engaged in discussions on my Facebook page and other forums that I manage.
Should we save the babies?
Who are the oppressors?
Are women victims of a system designed to keep us down?
Should a woman have the right to choose?
Should abortion remain legal?
Should Brett Kavanaugh be given a lifetime position as a Supreme Court Justice?
Should we believe and honor the women who stand and accuse a man of sexual abuse?
Should we stand in solidarity with a man who claims that he did nothing wrong?
When I read the news reports of today, I remember that the enemy wishes to distract us with these conflicts. Clever and attractive, the enemy seeks to divert our attention from what matters toward disagreements that will entice us to turn our wheels and waste our limited time. If he can get us devoting all of our energy to a debate about a woman's right to choose, or whom we should believe, the victim or the attacker, then he has disarmed us and rendered us completely useless, wagging our tongues on the battlefield of the heart.
Today, while reading scripture, I recalled Ephesians 6:12:
"For our struggle is not against flesh and blood, but against the rulers, against the authorities, against the powers of this dark world and against the spiritual forces of evil in the heavenly realms."
The war that we fight is not a political one. It is not a battle to preserve a woman's right, nor is it fought to protect the lives of unborn children. We are actively engaged, whether we know it or not, in a war for our hearts.
What does this mean?
The enemy can use abortion to end the life of an unborn child and claim the heart of its broken mother.
The enemy can also use the issue of abortion to steal the energy of a passionate advocate. He can divert the attention of another toward protesting the abolition of a woman's right to choose. He can energize yet another person to fight virulently to end abortion so that no child dies.
In all cases, the battle for hearts can be lost.
When the energy and passion that is intended for LOVE is expended on disagreement, then the battle has been LOST.
How can we win the battle, then? What is our role?
I'm glad you asked. Because I wondered, too.  Should I take a stand for women? For babies? Should I speak out against the current Supreme Court nominee or for him? What should I do?
Then God showed me this verse:
"And now I give you a new commandment: love one another. As I have loved you, so you must love one another."  John 13:34
Do not sit behind your screen and attempt to convince others of your point. I can tell you from first-hand experience that this is a waste of your time. Go out into your community and seek to help others who are suffering under the immense weight of these issues.
Don't waste your time watching news reports of the conflict in our nation. Do not worry about the issues of the day. Go out into your world and seek to love just one suffering person.
Volunteer at a local pregnancy center (find yours here) to assist mothers who are facing an unplanned pregnancy.
Contact RAINN, the Nation's Largest anti-sexual violence organization, and find out ways that you can support victims of sexual assault.
As a community, as a nation, as a people, we lose our power when we isolate ourselves behind our devices.
There is a place for every person, despite their opinion, to offer love, compassion, and support to the hurting, weak and oppressed.
A war is being waged, and the battlefield is in our hearts.
Which side will you choose?
Listen to my personal story here and here.
Subscribe to my Youtube Channel here.
Sign up for my newsletter here.
Follow me on Facebook and Instagram.
Learn more about me here.