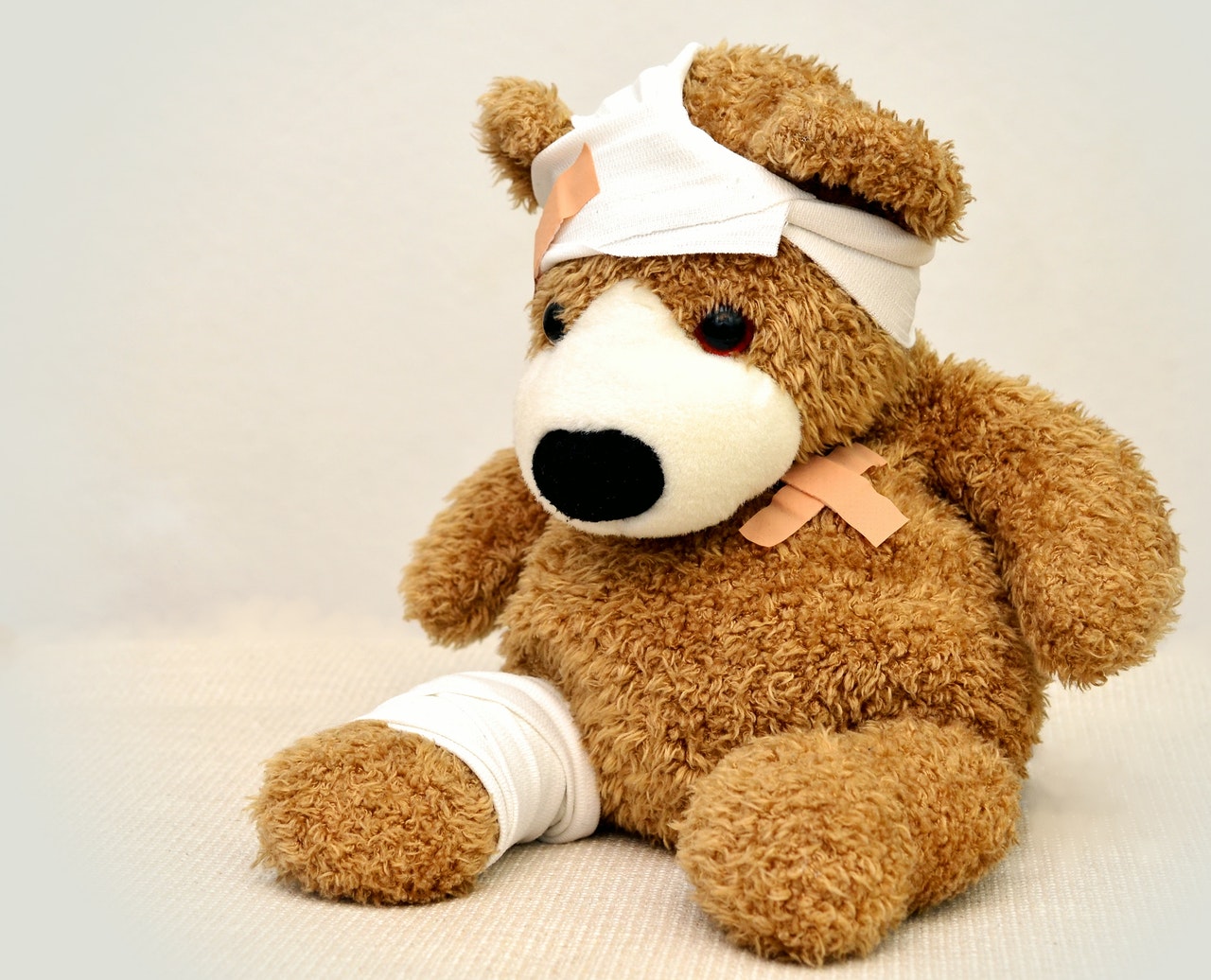 The Screen-Free Quarantine – The Day I Lost Track of Time and Everything Else
Some of you may have noticed that my daily updates have gone missing. My intent and promise to myself to journal every day of this experience for posterity have vanished. First, it was the overwhelming pressure of the routine, the chores, the meal prep for five, Kasie's impending exams, and the pressure to equip her to succeed in what would be her last semester at FGCU. Then it was the homeschool lesson prep and the constant challenge of acquiring groceries through various shortages of paper goods, then dairy products, then flour and meat.
And of course, as if I hadn't already learned this life lesson on the night when I was woken up by someone pounding on the front door, my daily journal was sidetracked by a huge life change that came unannounced, when we were least expecting it.
It was a "normal" day, for a global pandemic, anyway. Kasie had been tutoring several hours a day, and she turned in two final papers early because she hadn't seen her father for several weeks. She had begun our social distancing with a sinus infection, and following that, her brothers developed viral symptoms that eventually subsided. We self-quarantined for 21 days, all of which, she refrained from seeing her father, much to their mutual disappointment.
When she completed her final papers, and it was determined that all she had left to complete was her Precalculus final exam, we decided that she could head over to her dad's house. What she did not know was that her dad had called and texted, concerned that her dog, Ernie, was close to passing away. Neither of us wanted Kasie to lose the opportunity to say goodbye to her old friend (he was sixteen years old; I think). I packed her up at 7:30 pm on a Sunday night, and her Dad gladly drove over and got her.
A few days later, and three days before her Precalculus final exam, she asked me to print some notes for her and bring them by with some pencils. Her medication had come in, so I loaded up and went over to her father's house in the morning. He answered the door, we all discussed Ernie, the senior dog. I sat on the floor with Ernie and fed him some dog food, and he seemed to have a great appetite. Kasie's Dad came over and handed Ernie some treats, and I think he sat on the floor with me for a second. Then I got up and left.
When I got home, I remembered that I had some tripe dog food in my pantry from a foster dog. I texted Kasie's Dad that I would bring it over some time. I realized I had forgotten the pencils Kasie asked for, and I texted about that, too. I worried about how Kasie would deal with Ernie's impending passing.
I don't know how much time passed, not much. I was making lunch for the boys when Kasie called. "I can't wake Daddy up," she said, calmly. I left the green beans sizzling in oil and the corn barely boiling on the stove. I threw on my glitter garden boots that were closest to the garage door. I yelled at Jacob to tell Mike where I was going.
I don't know what happened to the beans or the corn that day or the days after. Did we eventually eat them? I can't remember.
I drove to his house in yet another one of those long, silent drives. Just last May, I rode to the hospital in silence with my aunt and uncle after they pounded on my door and woke me up in the middle of the night. The uncomfortable drive between your old life and the new life that awaits you, at the other end of an emergency.
When I pulled up to the house, Kasie was pacing out front, and I caught the eyes of the officer standing in the driveway. I knew what he hadn't yet told Kasie. Her father was gone.
And just like that, everything had changed in our lives.
Again.
Kasie's Dad was gone, and she got three A's and a C in her classes that semester that she'll never forget. She was accepted to FIT, her dream school, and plans to attend in the fall. An entire life's worth of memories from her father's house are packed up in boxes in our garage. And the seemingly constant barrage of calls and texts that once came from her father to both of us are now silent.
Since then, life has been a tumultuous string of days…some easier than others. I prepared myself to manage my Autistic daughter's grief, but there is no owner's manual for that kind of thing. What I hadn't realized, was that her father had become a fixture in all of our lives, and my boys mourned him, too. They were frightened and off-balance along with their sister. And me. I was affected, and am still affected, in ways I had not expected. And there is no time for me to process because this pandemic, this lockdown, the homeschooling, the screen-free lifestyle. It all takes so much out of me.
And even if there was time, I don't know if I'd want to share. I still love to write. I enjoy constructing stories and building characters who are reflections of people that I have always wanted to be, battling characters that are reflections of people I never wanted to be. But write about my own pain? My own life? Journal this terrible time?
It all feels like too much. It's all going by too quick. And too slow.
Everybody needed me. Everybody still needs me. Even now. At 7:11 AM, I have been needed about eight times while writing these words. Eight.
I can't wrap up this post with any poignant thoughts. I have no emotional takeaway at this time, except that everyone should learn this lesson. Everyone should make themselves aware that life changes in an instant. A fraction of an instant. It changes when you least expect it. And it will cause you to reflect and regret and do a multitude of other things that you swore you would never do. It will cause you to go back and retrace your steps in those moments before you fall asleep and wonder if you could have done that day better. Wonder if life changes again while you sleep, what will you wish you had done that you didn't do.
And those thoughts make it difficult to sit down and write. When there are so many things to not regret.