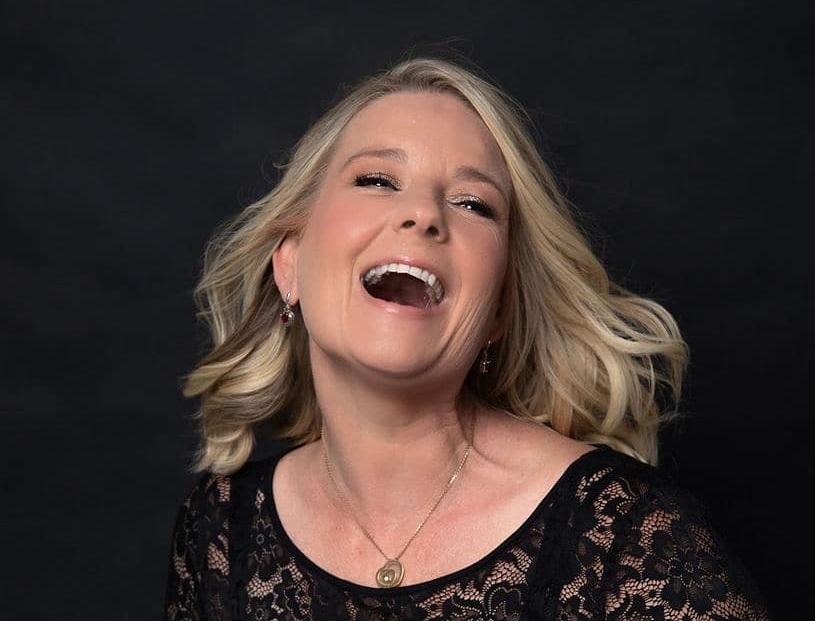 The Grief Quarantine
I've been absent for a while.  Absent from life, from social media, from my blog.
So many things have happened that most days, I put all my energy into the routine, caring for the family and the house that I just don't have time to be creative, to dig deep into myself and put it all on a page to share with you.
I mean, it wasn't enough that Dad died a little more than a year ago, taking with him my spontaneity and spark.  I figured I would get it back eventually. I waited. And waited some more. Some days I tried to force it back, as if it only needed a bit of encouragement.
Nothing.
I went through the motions feeling numb most days, angry or sad others. After Dad, all losses seemed to pale in comparison.  I got that long-awaited publishing contract. Lost it.  Then my dog and writing partner died.
I feel like I lost my mind and at least six months to the threat of  Coronavirus.
Then my daughter lost her dad.  The guy I was married to for 7 years and who I co-parented Kasie with for almost 19 years. I didn't think that would hit me as hard as it did, but it has.  Walking through grief with my daughter, while I still haven't completely processed my own loss is more painful than I could have imagined.
I assume I will grieve losing her father, too, at some point when I have time. If something else terrible doesn't happen.
In the meantime, I've seen the abundant grace and provision of God through my husband. He is a rock, and he has been patient and kind to me when I haven't really deserved it. We were talking last night, and I realize that it's been over a year since Dad died, and I don't really know what I like to do for fun anymore.
Seriously.
My husband mentioned that we don't really do "things," together anymore. I mean, we raise a family, and we are quarantined in this house together. We spend almost every moment of every day together.
But we don't DO things together. Fun things. Cleaning out the garage or taking out the garbage or walking the dogs don't count.
Before we got married and for that blissful first year after, before our lives became chaotic, we often took weekend trips together, to camp, or to the beach.  We went out to dinner at our favorite spot, True Foods.
But even in our own home, we had dates. I still enjoyed pole fitness and would show him a newly acquired move. We played racquetball together (we called it Distractedball because of all the ways I learned I could distract him and score points), we worked out together. We went on walks, played at the playground, invested time in one another.
We even read books together.
Yeah, we were THAT couple.
And then all of this…LIFE…happened and it slowly disappeared or quickly disappeared, I don't know. If I ask him, surely he can tell me.  All I know is it is gone.
And when he told me about it, I couldn't disagree. It IS gone.  But I don't know how to get it back.
How is it that grief and change and the abundant stress of life can wipe the slate of your life experiences and preferences completely clean?
I used to love to exercise.  Pole fitness, yes, please! Kangoo boots that bounce me until I couldn't breathe — sign me up! Hiking, sweating, yes. I will try.
I liked to go fishing with my dad, baiting hooks, reeling in Grouper, washing the boat, and eating our catch. It all feels alien to me now.  Mike bought us a sailboat, in an attempt to coax me back out on the water and I don't want to go.
I look at the sailboat and feel guilty for not dipping her hull into the ocean and giving the wind a chance to fill her sails, but my feet are still firmly planted on the ground of my sadness.
Even my extroverted personality vanished after Dad died. The soul that finds its fuel in a connection with other people has curled into a little ball and hidden in my prayer room.
I'm most comfortable today in my Dad's baggy plaid shirt and a pair of leggings with my unhighlighted hair in a bun.  I like to read, pray, write, and ponder. I like to mow the lawn and be alone with my thoughts and I don't know how to translate that to a husband who is hungry for a connection with me.
I don't know how to explain myself to another person because I'm still getting to know this strange new person who has been born through the struggles of the last year.
And even saying this feels selfish to me because my husband lost someone, too.  He lost multiple people.  He lost my Dad, and the person my Mom was before grief changed her. He lost the crazy blonde bombshell who would use the kid's art supplies to paint him provocative anniversary cards that he would later have to hide from the children. He lost a friend and a lover and a constant source of entertainment.  On top of that, when Kasie's dad died, he became a provider for one more kid.  His responsibility grew, and he didn't have a friend or lover to share it with, because I was still busy reeling from all the constant changes.
My inspiration waned. What pictures would I post on Instagram? Me with the now stained plaid shirt that is so worn that it's got holes that show my skin? Me with puffy eyes from crying for no reason? Me with dark circles because I can't sleep when I think about what loved one I could lose next — nights tossing and turning reliving the moments that came out of nowhere? The emergency calls, the late-night pounding on the door?
What am I gonna share on Facebook? A picture of the mango chicken curry that I made and thoroughly enjoyed, but then had to force myself to clean up because just making the food zapped me of my creative energy for the rest of the day?
How do I blog about something that feels so private and still so painful, I struggle to make sense of it myself?
I don't know. But I guess I put my butt in the chair and begin rambling until something makes sense.
So here I am (at 5am because the puppies woke me up and I could not go back to sleep).
And I guess that's why I changed my profile pic to this happy, giggling woman  I no longer recognize.  I honestly don't know who she is.
This picture was taken a few months after my Dad died. I know I didn't feel as happy as I look in the photo. But maybe, at that time, I wasn't as distant from the fun girl I used to be as I am today. Maybe I could still remember what it was like to be spontaneously happy, audacious, funny, sexy, vibrant, and fearless.
I don't remember what that was like now.  All I know is who I am today.
I hope that when I figure out who the new me is, you'll still be interested in what she has to say.
I hope that when I figure out who she is, I'll still like her, too.
I also hope she has this smile because it wasn't half bad.