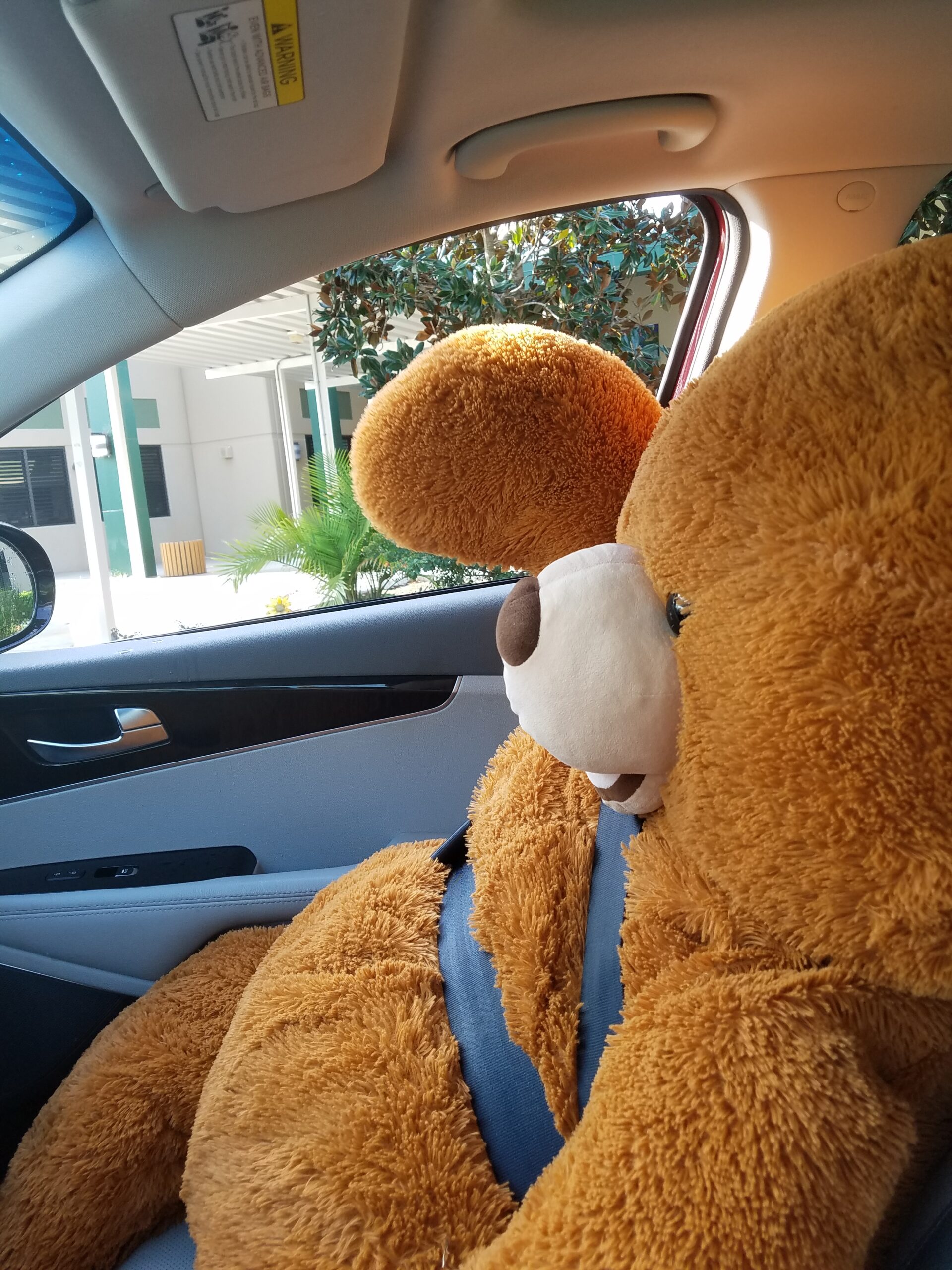 The Screen-Free Quarantine – Day 16
Today, Florida's governor issued a "Safer" at home order that will go into effect tomorrow at midnight. I am relieved. I really am not a person who appreciates government interference into people's personal lives and businesses, but I had to go to town for the first time in more than sixteen days. I did curbside pickup. I didn't get out of the car, but I was amazed at the number of people on the roads, in the stores, and milling about with their entire families in tow. The parking lot at Wal-Mart, where I had to go to find the allergy medicines for the kids that I could not find in stock anywhere else was packed to capacity. I was in shock. I guess I imagined that most people had self-isolated, like me, and I had no idea that there were this many people on the roads, in the stores, and just, well, hanging around.
I got my kids meds and got myself back home. I have no desire to go out again. I'm afraid for everyone who was out there.
It's not a political thing in my opinion, it's a people thing. Stay home.
It's not hard for me to stay at home. Most days, I really like it here. Yesterday was probably NOT one of those days. My youngest, Daniel is going through a phase where he just doodles on things or fidgets with things in his room instead of doing his work. He figures that when the "academic period" (how I have learning broken up into 5 sessions of 45 minutes in my home) is over, he can move on to the next thing and won't be required to finish his work. I had to put my foot down and make him complete all his work. He should be done with his work by 2:45 pm, but instead, he worked until almost 6 pm. It was horrible. As I was leaving to go to the store, he was hanging out of his upstairs window, shaking his fist at me.
I survived, though. And he still got his work done. I guess I won that battle.
Now that I know we have a stay at home order in place, and school is also canceled for the month of April, I feel fairly confident that the kids won't go back to school at all for the year. What this means for me, as a mom-educator is that I can slow down the pace of our lessons. I was really trying to get it to where when they go back to school, they will be ahead of the other kids. And I still want that. I think we have an excellent opportunity to do that. But now that I feel like they won't be going back until fall, I believe I have more time to accomplish our learning goals. I can even teach them through the summer and that will keep them busy and engaged. If we are "stuck" in our homes for that long, we won't suffer the dreaded "skill loss" that most kids suffer — or boredom!
Since I now realize I have more time with the kids, I have increased the depth of what I'm teaching them while reducing the quantity of "busy" work. I'm also learning that I need to determine that they have "acquired" the new information, I don't need to keep them busy just for the sake of keeping them busy.
As a result, a great new curriculum has developed itself at #thebookfarm by accident! We've been reading The Last of the Really Great Whangdoodles by Julie Andrews and the kids are riveted. I also purchased a Science workbook that has a section on genetics and heredity. As we are working through the section and reading Whangdoodles, the kids have started asking questions about genes and chromosomes. And as the boys have gotten closer to Kasie, they've started asking her more questions about Turner Syndrome. So, I printed out a paper on Turner Syndrome, and that is their science work today. We also have a kid's book about Turner Syndrome that they will be reading. Yesterday we discussed dominant and recessive genes as well, and the boys chalk walls are full of "what-if" scenarios of parents with brown eyes having kids with partners who have blue eyes. They've been really interested in the book and the topic and I'm getting the idea that learning, when they are interested in something, can go very deep, and can be very fun. They understand things that I'm amazed that they understand.
Since my stepson is a genetic counselor in Wisconsin, we will be scheduling a zoom call with him in a few weeks to see if he can tell them a little about what he does, and then they can ask him questions about anything they want. It will be a great section, and it will open opportunities to learn about so many things. It's not just a one subject deal…we are writing papers about Whangdoodles, drawing pictures, doing science…I have to admit, I'm even having fun with it. And it all came about from one book and five science worksheets that were not even the slightest bit related.
I think I understand why some parents like homeschooling. When this is all over, I won't be a lifetime homeschooler, but I'm sure going to enjoy teaching my kids while I have them. If I'm not at least trying to enjoy the journey, I think it is the kids who will pay.
My anniversary has kind of been a flop. Mike worked extra hours all week so that he could take off early and spend time together on our special day. I was done with my "official" job by 1pm, but the job that I cannot do "flex time" with (motherhood) was particularly taxing. The kids needed me, Daniel had lost focus, Jacob was missing his Dad, my Mother was feeling lonely, Kasie is struggling with the massive pile of schoolwork that needs to be done, the house is a mess, we have two leaky sinks, three meals needed to be made and then cleaned up, laundry needed to be done, and somewhere in there I needed to eat and use the restroom at least once.
So, by 6pm, I was able to take a ten-minute walk around #thebookfarm holding hands with my husband. I had to take two breaks during the walk because Kasie needed me one time, and I found one kid giving himself a bath with the garden hose another time. Mike probably got 3.5 minutes of my undivided attention. I feel bad that this was all we could do for our anniversary. I made him a whole wheat vegan carrot cake with carrots from our garden and vegan mango ice cream with mangoes that I harvested from our trees and froze last year. He did enjoy that. He even had seconds. But that was the extent of our celebration. We will have to put a proper celebration on our to-do list when there is more alone time to be had.
One amazing thing did happen today! I won't go into a lot of detail until it all pans out for real, but Kasie has been really struggling in her Precalculus class. She tutors several hours a week in addition to attending all of her classes and doing all of her homework. She knows the material but getting it into the online platform has been a struggle for her. I received an email (that I sincerely hope was not an April fools' joke) that her instructor has offered her a new accommodation that will help her a great deal. I spent the first several hours of my day on the brink of tears (of joy) over this blessing. And when I saw Kasie's email reply to the person who offered the accommodation, I felt even more thankful.
It said, "Thank you. That would be an answer to prayer."
And that, my friends, is all we need to know.
Kasie always teaches me the best lessons. May we all learn to faithfully ask for all that we need in prayer, knowing that God will provide what we need according to His will.